Leavenworth Ale Fest Cancelled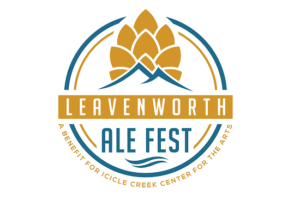 14th Annual Leavenworth Ale Fest CANCELLED Over COVID-19 Concerns
Leavenworth, Wash., March 12, 2020 – The 14th annual Leavenworth Ale Fest, scheduled to be held in the Leavenworth Festhalle on Sat., April 18, has officially been cancelled in response to growing concerns over the spread of coronavirus.
In light of a recent edict from Gov. Jay Inslee limiting mass gatherings in Washington State, Icicle Creek Center for the Arts has decided to forgo the annual fundraiser which brings in breweries and craft beer enthusiasts from across the state each Spring.
"This has not been an easy decision to make," said Icicle Creek Executive Director Rebecca Ryker. "But it is driven by a commitment to being a responsible member of this community and to helping all of us to stay as safe and healthy as possible."
The event, which sold out in 2019, is one of two major fundraisers for the non-profit organization that presents year-round arts education and programming that impacts more than 5,000 students throughout North Central Washington. A portion of the proceeds would also have gone to the Leavenworth Nutcracker Museum, which founded the event before passing it along to Icicle Creek in 2019.
"This is a financial hit to everyone involved – to this non-profit, but also to the Festhalle and to the City of Leavenworth," said Ryker, noting that not only will they miss the opportunity to raise much-needed funds, but will lose thousands in unrecoverable expenses already made in the process of planning the event. "It is at times like these that non-profits need your support more than ever."
All current Ale Fest ticket holders will be contacted and have the option to receive a full refund or convert their ticket purchases to a donation supporting Icicle Creek.
Normal operations and other programming scheduled for March will continue as scheduled, though Icicle Creek will continue to follow guidance from public health authorities as the situation evolves. The organization is taking measures to reinforce good hygiene and sanitization policies with staff, volunteers and visitors, as well as working with its janitorial service to ensure proactive sanitization of surfaces that the staff and public come into contact with. Visitors and event attendees are encouraged to stay home if they or anyone in their home are symptomatic.
Any questions may be directed to Rebecca Ryker, executive director, at (509) 548-6347.
Contact:
Rebecca Ryker, Icicle Creek Center for the Arts, (509) 548-6347, rebecca@icicle.org
Jamie Howell, Festival Director, (509) 679-6411, jamie@howellatthemoon.com