Health & Safety at Icicle Creek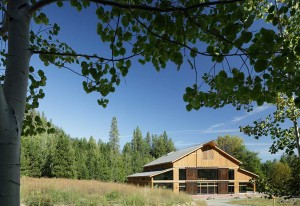 We know that the novel coronavirus is on everyone's mind and ours too. We wanted to take a moment to update you on operations and preparations at Icicle Creek Center for the Arts. Nothing is more important to us than public safety and the well-being of our community. Icicle Creek is preparing for COVID-19 in our community by working closely with local public health officials and aligning with local, state and federal public health guidelines.
In order to promote everyday preventive actions, we are reinforcing good hygiene and sanitization policies with staff, volunteers and visitors, and we are working with our janitorial service to ensure they continue to provide high level cleaning of our facility, including proactive sanitization of surfaces that the staff and public come in contact with. We would like to urge our visitors to stay home when they are sick, or when someone in their household is sick.
Programs and events at Icicle Creek continue to adjust as we closely monitor and follow guidance from public health authorities as the situation evolves. We encourage you to visit our website during this time for the most current schedule. We will continue do everything we can to ensure the health and safety of our visitors and their families.