Events at Icicle Creek Cancelled Through March 31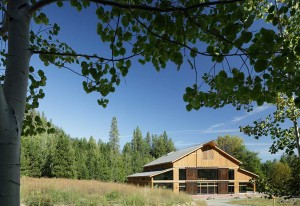 All events at Icicle Creek are officially cancelled until further notice in response to growing concerns over the spread of coronavirus.
The health and wellbeing of Icicle Creek staff, attendees, and community is paramount during this time. This, along with the recent announcement made by Gov. Jay Inlsee where gatherings are limited to 50 people, is why Icicle Creek Center for the Arts has decided to make this difficult decision.
Icicle Creek Executive Director Rebecca Ryker stated, "Our commitment remains being a responsible member of this community and to helping all of us to stay as safe and healthy as possible."
Icicle Creek prides itself on spreading the vibrancy of the arts through many facets including, performances, exhibitions and most importantly, education where year-round programming impacts more than 5,000 students throughout North Central Washington.
Icicle Creek Center for the Arts will work hard to use the impact of arts to spread positivity during these trying times. Make sure to check emails, social media and other forms of communication as Icicle Creek will do all it can to maintain some sense of normality and its relationship with the Icicle Creek family.
During this time, Icicle Creek Center for the Arts encourages you to use precautionary measures such as social distancing, remain calm and follow the rules of the local government.
We encourage you to visit our website for the most current information.
Any questions may be directed to Rebecca Ryker, executive director, at (509) 548-6347, rebecca@icicle.org