Vox Docs Film Festival Returns March 10 & 11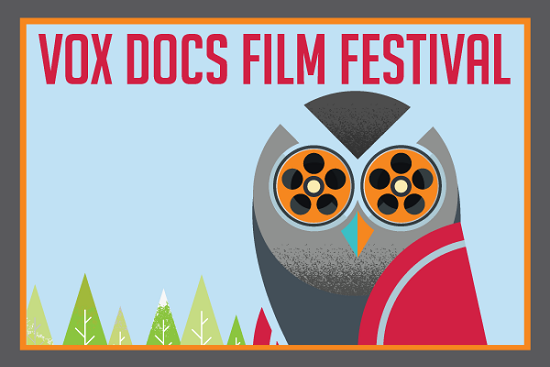 Icicle Creek Center for the Arts will host the sixth-annual Vox Docs Film Festival happening March 10th and 11th in the Snowy Owl Theater. The weekend festival showcases the best documentaries of the year and titles that have been winning awards around the globe.  In addition to a weekend of award-winning films, festival activities include opening and closing night post-screening Q&A sessions with nationally-renowned special film guests. The event is a fundraiser for the Young Filmmaker Program at Icicle Creek Center for the Arts.
The films in this year's festival include:
Author: The JT LeRoy Story – The endlessly riveting documentary that chronicles one of the greatest cultural cons of the 21st century, 16 year-old literary sensation JT LeRoy, and the mastermind behind it all, author Laura Albert. Albert will join the festival as the opening night special guest on March 10th.
Zero Days – Acclaimed as one of the most important films of 2016, Oscar winner Alex Gibney's documentary thriller explores the potential consequences of cyberwarfare, including the looming threat of weapons like the Stuxnet computer virus.
Gleason – The inspiring documentary that follows, former New Orleans Saints defensive back, Steve Gleason's inspiring battle with ALS after being diagnosed at the young age of 34
Cameraperson – A stunning achievement in documentary film, cinematographer Kirsten Johnson assembles a self-portrait of her work shot over 25 years to provide a touching and complex look at the person behind the camera.
Crazywise – The thought-provoking, work-in-progress documentary directed by Kevin Tomlinson and critically acclaimed photographer, Phil Borges, explores what can be learned from people around the world who have turned their psychological crisis into a positive transformative experience. Borges, a popular human rights photographer and film director will join the festival as the closing night special guest.
An additional post-festival Sunday matinee screening of Sherpa: Trouble on Everest will be held on March 12 at 2:00 at Pine River Ranch in Plain.
For more detailed film descriptions and links to film trailers visit: www.icicle.org