The 2017-2018 Season is Here!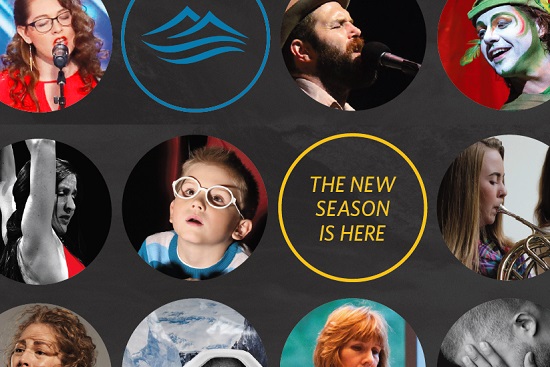 The new season kicks off on September 29 with the weekend-long Icicle Creek Family Film Festival. This event will feature family-friendly film screenings and workshops in Leavenworth's Snowy Owl Theater, and in Wenatchee at the Numerica Performing Arts Center.
Twenty events are scheduled for the Fall season alone, and include concerts by notable performers such as Jeffry Foucault, Volta Piano Trio, and the Marlin Handbell Ringers. Internationally-acclaimed spoken-word poet Miles Hodges travels from New York to spend several days in North Central Washington schools before performing live on the Snowy Owl Theater stage in November, and the popular opera series returns- shown live as its performed on the Met Stage. The schedule boasts two ski films, a screening of the documentary An Inconvenient Sequel with a live streamed interview with Al Gore, and more.
The 2018 portion of the season includes a return by America's Got Talent star Mandy Harvey, internationally-touring Zulu dance troupe Black Umfolosi, and a lecture by renowned bird expert David Sibley, among others.
"We have selected events to bring a wide range of performances to our loyal audiences, while introducing Icicle Creek Center for the Arts to new patrons. In 2017-2018, you can expect to see Icicle Creek increase the number of artists and schools engaged with our popular Visiting Artist Series. We hold a strong commitment to offering consistent and exceptional events that have been selected based on the caliber of the artists, the diversity of the shows, and feedback from our patrons," said Michael Caemmerer, Program Director for Icicle Creek Center for the Arts.