Icicle Creek's Director of Programming Teaches Abroad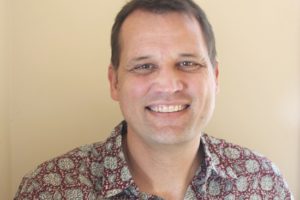 Michael Caemmerer, Director of Programming at Icicle Creek Center for the Arts, has recently returned from teaching at three intensive theater festivals. The three, three-day-long festivals were organized by the International Schools Theatre Association and held October 4-14 in London and Manchester, UK.
The festivals drew drama students from high schools in Asia, the Middle East, Europe, Central America, the Caribbean, and South America. Caemmerer worked with about 20 students at a time, and focused instruction on the creative process for theater, acting skills, theater traditions, directing techniques, and creative ways to devise original theater. Students also examined existing theater productions to learn to identify various elements.
"Each of the three festivals brings focused and intense work. It's an honor to work with these drama students who have been selected to attend from around the world. I always come away with equal parts exhaustion and exhilaration, and am constantly impressed with the quality of work that the students produce," explained Caemmerer.
Caemmerer has served as the Director of Programming at Icicle Creek Center for the Arts since the spring of 2014. He brings his talents and passion as an arts educator, theater director, and arts program developer to the non-profit organization. Prior to returning to Leavenworth, he worked internationally, most recently serving as Head of Performing Arts and Theater Manager at the American Embassy School in New Delhi, India. His theater background has included program and consultant work in London, New York, Chennai, and around the globe. He is currently serving as President of the Grunewald Guild Board of Directors.
The International Schools Theatre Association (ISTA) began with one high school festival in 1978. Today, they are the global workshop provider for the International Baccalaureate Diploma Programme Theatre with a membership in excess of 250 teachers, schools and organizations. The ISTA works with 150 freelance artists hired for their excellence in theatre practice, classroom management and international mindedness and produces over 50 events each year.