Vox Docs Film Festival is March 16 & 17!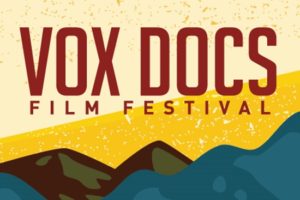 Icicle Creek Center for the Arts will host the seventh-annual Vox Docs Film Festival March 16th and 17th in the Snowy Owl Theater. The weekend festival showcases the best documentaries of the year and titles that have been winning awards around the globe. In addition to a weekend of award-winning films, festival activities include a Q&A session with Editor Darren Lund, who served as the Editor on Dirtbag, the film featured on opening night, followed by an after party at Yodelin Broth in Leavenworth. The event is a fundraiser for the Young Filmmaker Program at Icicle Creek Center for the Arts.
The films in this year's festival include:
Dirtbag; the Legend of Fred Beckey
Fred Beckey is the original American "Dirtbag" mountaineer. The groundbreaking life story of this rebel athlete, who inspired generations of climbers with his monumental first ascents and eloquent books, is told for the first time in this exclusive film.
Two Trains Runnin'
Two Trains Runnin' revisits an important moment in 1964 when America's cultural and political institutions were dramatically transformed. The movie is more pointed and relevant today, in an era of renewed attention on police brutality and voting rights.
Brimstone and Glory
For the people of Tultepec, Mexico the National Pyrotechnic Festival is explosive celebration, unrestrained delight and real peril. Plunging headlong into the fire, BRIMSTONE & GLORY honors the spirit of Tultepec's community and celebrates celebration itself.
Jane
Drawing from over 100 hours of never-before-seen footage that has been tucked away in the National Geographic archives for over 50 years, award-winning director Brett Morgen tells the story of JANE, a woman whose chimpanzee research challenged the male-dominated scientific consensus of her time and revolutionized our understanding of the natural world.
For more detailed film descriptions, tickets, and links to film trailers, click here!
In addition, new to this year's festival is a Teacher's Workshop on Thursday, March 15:
Through My Lens: Integrating Filmmaking in the Classroom
Teachers Professional Development Workshop
Come experience the transformative potential of integrating the filmmaking process into your educational setting. This workshop, geared for educators of grades 4-12, will showcase youth produced films from across the country and provide participants with a variety of curriculum resources to support the production of content-linked documentaries, public service announcements, and personal narrative videos. This introductory training is dedicated to demonstrating how to design breakthrough digital storytelling experiences that help ignite students' passion for learning while also providing educators with dynamic new instructional strategies.
The workshop is instructed by Rick Wray, Utah Film Center Director of Education.
Clock hours are available. Interested participants can register here: https://www.pdenroller.org/esd171/Catalog/Event/51334