Music in the Meadow Concerts Announced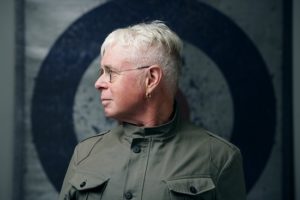 Icicle Creek Center for the Arts has announced three concerts for the 2018 Music in the Meadow line-up.
The first concert features Bruce Cockburn and is set for July 28. One of Canada's finest artists, Bruce Cockburn has enjoyed an illustrious career shaped by politics, spirituality, and musical diversity. His remarkable journey has seen him embrace folk, jazz, rock, and worldbeat styles while travelling to such far-flung places as Guatemala, Mali, Mozambique, and Nepal, and writing memorable songs about his ever-expanding world of wonders. "My job," he explains, "is to try and trap the spirit of things in the scratches of pen on paper and the pulling of notes out of metal."
The August 4 date brings a festival format and atmosphere with headliner Hey Marseilles and featuring Shelby Earl, local favorites The Hoyer Brothers, and more. The day kicks off at 4PM with a Brew-Haha craft beer competition showcasing local and regional brewers in an audience-driven competition, and a Food Truck Face-Off with a variety of exciting regional food trucks with tasters for festival-goers to vote on and full menus to feed the masses.
Seattle native Hey Marseilles first won hearts across the US with its 2010 debut, To Travels and Trunks, an album that reveled in the education and inspiration only globe-trotting exploration can provide. With lyrical wayfaring abutting an instrumental palette that embraced folk tradition, the debut album gave musical voice to the universal longing for unfettered freedom. NPR called the record "sublime and heartfelt."
Six years after the band first joined to jam at Seattle's Gasworks Park, Hey Marseilles is an experienced band with a slew of major festivals (Bumbershoot, Sasquatch!) and a national tour under its belt.
Lastly, perennial favorites The Paperboys will return on August 11 with their unique blend of genre-bending, globe-hopping, joyous rock-folk-pop-world-roots music. This concert is proudly supported by Cascade Subaru.
For two decades, The Paperboys have been touring the world and lighting up stages with their free-wheeling blend of influences from Celtic and bluegrass, to Mexican son jarocho, brass bands, and Canadian roots. They've been called everything from Cajun slamgrass to worldbeat, they've received a Juno award (Canadian Grammy), plus two Juno nominations, released nine albums, and regularly play two-night bills in the Pacific Northwest.
All three concerts will be played as part of the Music In The Meadow series- on a stage nestled in a gorgeous meadow setting at the foot of the Enchantments. Guests are invited to bring a chair or blanket to sit on, and tickets are available at www.icicle.org