Mourning the Loss of our Founder and Friend Harriet Bullitt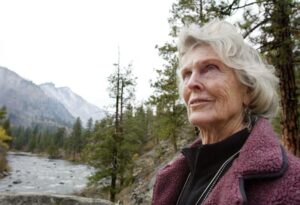 Icicle Creek Center for the Arts is deeply saddened by the loss of our founding board member, champion, and dear friend, Harriet Bullitt. She brought to this Valley a beautiful vision, one that tied together her passion for the arts and her love of nature. Harriet sought to ensure that our children, all of them, would have the opportunity to be instilled with those same wonders.
We strive to honor her memory by continuing to faithfully build her dream, providing programs and performances that inspire the children, families and communities of North Central Washington to be life-long learners and patrons of the arts. We commit to continued work to build a sustainable future for this organization she so loved, so that it may always be a place that nurtures the human spirit through a confluence of the breathtaking landscapes that Harriet called home and the performing arts that brought her so much joy.