Auditions For Dancing at Lughnasa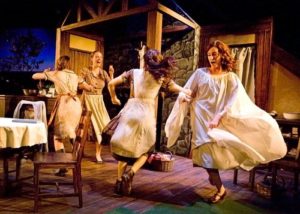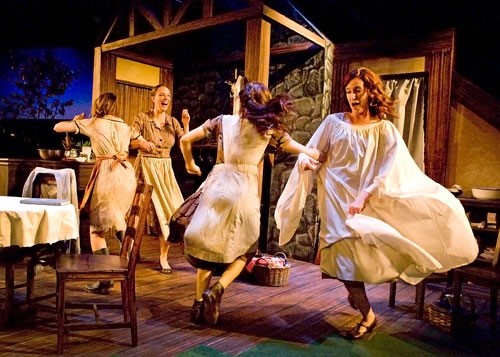 Icicle Creek Center for the Arts, in partnership with Mission Creek Players, announces audition for the wonderful Irish Play by Brian Friel, Dancing at Lughnasa with roles for 5 women and 3 men.
PERFORMANCES:  Leavenworth, August 23-25, 2018 outdoors at Icicle Creek's Meadow Stage and Wenatchee, Sept 20-22, 2018 at the Numerica Performing Arts Center
ROLES:
Women's Roles (5 sisters; ages are character ages, not yours)
Kate: 40, school teacher, Maggie: 35, housekeeper
Agnes: 32, knitter, Rose: 30, knitter, Chris: 25, boy's mother
Maggie, Rose, and Chris sing.
Men's Roles
Michael: 40-50, narrator, he is the boy later in life
Gerry: 30, the boy's father, sings a little
Jack: 50-60, missionary priest with malaria
AUDITIONS:
PRE-AUDITION WORKSHOPS (STORY, SCRIPT, & IRISH ACCENT HELP)
Leavenworth, April 16, Canyon Wren Recital Hall, Icicle Creek Center for the Arts, 6-8pm
Wenatchee, April 17, United Way Office, 6-8pm
AUDITIONS
Script Readings. Movement/dance. Those who wish to audition for the singing roles please prepare 16 bars of music on phone or other device that can be bluetoothed to speaker.
Leavenworth: Saturday, April 21, Canyon Wren Recital Hall, Icicle Creek Center for the Arts
Singers 1:50 to 2:30pm; Everyone: 2:30-4:00pm
Wenatchee: Wednesday, April 25, Grove Theater, WVCC Campus
Singers 6:00-6:30pm, Everyone 6:30-8:30pm
Callbacks (if needed):  Thursday, April 26, 6-8pm, Grove Theater WVCC Campus
 For more information contact director, Henry Hettick at henry@icicle.org or 509-423-1414