The world as a whole is going through unprecedented and rather uncertain times currently. With stay at home orders getting issued in more and more states and Gov. Inslee cancelling school for the rest of the year, there are a lot of question marks surrounding every day life.
One thing that mustn't be left for questioning is the power and importance of the arts. All types of business are feeling the effects this pandemic is causing, with Icicle Creek being no different. Having to cancel events not only impacts us, but it impacts local business, local artists and so much more.
Why are the arts so important right now? As everyone is at home, finding passion through the arts can be an incredibly beneficial way to navigate this quarantine. You don't have to look far, either, the arts are everywhere! Whether it be reading a new book, taking pictures of the stunning mountains that surround us, or grabbing some colored pencils and a piece of paper and drawing the view from your window, the arts can truly help you find the beauty in life right now.
All that said, there are many ways to help keep the arts vibrant locally so when this is all over we will be able to enjoy all of the theater, singing and dancing as before. Here are some ways to support the Leavenworth art scene:
Support local artists – Leavenworth is home to some amazing artists that get much of their inspiration from right outside their front door. Whether it be buying a print, original or even setting up a commission, local artists would love to help out in any way they can.
Donate to the arts – There are many places to donate right now and it truly comes down to what you're passionate about. If you are financially able, donating to the arts is a great way for them to make up for the cancelled events.
Share content – Everyone has to move to the digital side of business right now and there is a lot of content being thrown every which way, but, if you can sift through it all, sharing this content with people who might not see it truly helps out these businesses for life after quarantine.
These are just a few reasons why the arts are so important and how to give back. Here at Icicle Creek we want to see your creativity! If you haven't seen our emails or social media go check them out! We have started a #DailyArtDose where we offer up some form of art every day for people to enjoy and hopefully get their minds off of these stressful times. That being said, we want you to contribute! Paint something, or sing something or play some instrument and post it to social media, tag us and use the #DailyArtDose and we will share it! We hope to see your creativity soon!
The arts are an incredible way to keep you occupied and sharp during these uncertain times. Painting with coffee, using food coloring for water colors and repurposing everyday items to make your own art gallery can be a great way to keep your mind busy while also having FUN!
We too wish we could see you at Snowy Owl Theater for an opera or in Canyon Wren Recital Hall for a chamber music concert, and although we can't right now, there are still plenty of amazing ways to have fun with the arts! Check out our list of resources below!
Click here for 27 art activities you can do at home!
Check out this link for 100 silly drawing prompts everyone will love here!
Click here for 4 fun one day art activities! Includes drawing, coloring and taking pictures!
Amazon has allowed over 40 titles for kids tv shows to be streamed for free, even without prime, during this time! Click here.
ArtsEd Washington released school curriculum for art for students K-6! A great resource. Click here!
A great blog for keeping busy while still getting educated through the arts while at home! Check it out here!
We want to see your creativity at Icicle Creek! If you finish one of these activities, post it to social media with the hashtag #DailyArtDose and tag us so we can see it!
The Met: Live in HD has been a Saturday morning staple at Icicle Creek for over 7 years when we streamed Eugene Onegin for the first time. It is most definitely a sight to behold walking into Snowy Owl Theater as the sun shines on the mountains; oh, and who could forget about the mimosas? During this time our theater has allowed opera lovers across North Central Washington, and especially Leavenworth, to experience the next best thing besides witnessing an opera in person at The Met.
With some of the best operas in the world having blessed our screen, we figured we should probably talk about some fun facts regarding The Met, and who knows, you might learn something new!
How old? The first opera ever held on its stage was Faust on October 22nd, 1883.
It hasn't always been smooth sailing for the world-renowned opera house
In the early years, there was a lot of change in management and after the first full season, the manager at the time, Henry E. Abbey, left the house with a $600,000 deficit.
The Metropolitan Opera House has not always been in the same location
Wanting their own theater, The Met was originally founded by wealthy businessmen on the corner of Broadway and 39th Street. It was soon realized that this location didn't offer the amenities necessary for state of the art productions. In 1966 the move was made and the house is now part of the Lincoln Center for the Performing Arts.
The Met has has hosted 32 world premieres
32 world premieres which include some of the greatest operas ever. Some of the works included among the expansive list are, La Fanciulla del West, Königskinder and The Ghosts of Versailles.
Broadcasts have been happening since 1931
Though we have been streaming The Met in Snowy Owl since 2013, the first ever opera to be broadcasted was Hänsel und Gretel on Christmas Day in 1931.
Find the full history of The Met here, and for a limited time they will be doing a nightly stream of an opera from their archive! You can find that here!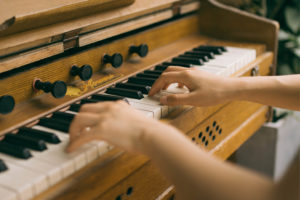 Life has rapidly changed for everyone in America and the effects can be felt in every industry, sector and household. With kids here in Wenatchee Valley on a break from school for at least six weeks and many of us stuck at home, we are left to wonder, what is there to do?
There are many online resources to help you out with this predicament. From hiking the many trails around the area, to continuing education, to even playing video games, USA Today has a great, and comical, list of what people can do to keep the boredom at bay. And, who would have thought, three out of the first five relate to the ARTS!
One idea that is perfect for around Leavenworth is to get out and enjoy the outdoors. With the sun shining and it getting warmer everyday, one of the best ways to social distance is to get out into the fresh air. Going for a walk  or a hike is a perfect recipe to pass time while staying healthy. Make sure to stay 6 feet apart!
Are you, or someone you know, off from school right now? Stay sharp by starting to write. A daily journal, a blog, poetry, pretty much anything. Get those creative juices flowing and who knows, you might find your new favorite hobby!
What about that piano collecting dust? Or the guitar over in the corner a little out of tune by now? What a great time to learn, and an even better time to brush up on your skills. Have a musical family? Have nightly family jam sessions! Penn Medicine talks about the benefits of learning an instrument saying, "While learning to play an instrument as a child provides life-long benefits to the  brain, taking music lessons in your 60s – or older – can boost your brain's health as well, helping to decrease loss of memory and cognitive function."
Playing music is a great way to pass the time and keep the brain working, but listening to music works too! Here's an idea, try and find your favorite songs from a genre you never listen to and make a playlist. Here is one of our favorite playlists on Spotify!
If you're stuck at home with nothing to do, try something from this list, you just might discover the true power of the arts!